About Tenuta Ripa Alta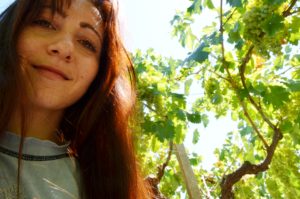 It was June 2013 when the last tank was finally in place. The compressor had just been installed, with one or two complications, but now even the press was ready to start work. I remember the first time I walked into the cellar. It felt like I was entering a world full of wonders; and I remember my first job. I didn't have the faintest idea of what it meant to be a cellarman (or woman in this case). My dad and I filled the first tank with water. He told me to grab the hose. It weighed a ton and I almost tripped over it. I laugh when I think back, because it feels as light as a feather now!It took us days to wash everything, getting silently ready for our first harvest. The vineyard was cradled by the salty air brought by the sirocco. Without making a sound, I gazed out over the countryside as the sense of anticipation grew steadily, and the grapes gradually began to change colour, filling me with expectation and hope.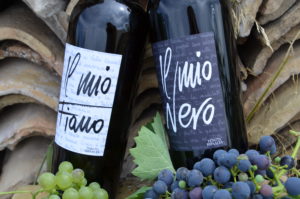 Then, I was Alessandra, I was 28 years old and I was a young woman from Milan, with a passion for nature.NOW, I'm Alessandra, I'm 32 years old and I've become the winemaker I never thought I'd become. I see wine as an outward expression of my emotions. I love every single moment in its development and every single experience, from its birth in the vineyard to its growth in the cellar. Bottling is the culmination of everything, when it all comes full circle, when a year of hard work has taken shape and is finally ready to be shared with everyone.
Latest News

March 9, 2015 |
Grapes are harvested in the second week of November, after a light withering to give great alcoholic degree to...

March 7, 2015 |
Hi everybody, particularly to the lovers of this amazing world. My name is Alessandra and I'm 29 years old. I was...
Read more