Production of Esteta and Sofista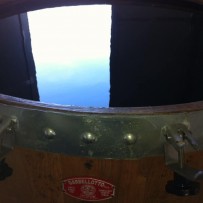 Grapes are harvested in the second week of November, after a light withering to give
great alcoholic degree to the wines. After 20 minutes to the harvest the grapes are put
into refrigerates stainless steel cistern that prevent must oxidation.
When cistern is full the fermentation can start.
We use certified yeast to prevent secondary fermentation that could produce unpleasant
odors in wine.
Fermentation temperature is 23-24°C. Every day we make three pumping and one
delestage to fix soluble elements like minerals, tannins and polyphenolic antioxidants.
After 15-20 days the fermentation end but we leave the must to contact with the skins for
others 4 – 5 days.
Then is done a soft crushing and finally the must is put into a cistern. After 1 month of
contact with the thin dregs they are eliminated by a decanting and malolactic fermentation
can start.
After 8-9 months wine is put into 10hl first-use french oak barrel, where the wine aged 16
months.
At the end wine is bottled with natural cork and after 1 year is ready for the sale